First-Rate Disinfection Services for Homes in Foley, AL
Paul Davis is ready to help keep your property safe in Foley, AL, from COVID-19 with our cleanup services. Paul Davis continues to deliver dependable emergency cleaning and restoration services, providing peace of mind and reassurance through this nationwide pandemic.
Keep Your Residence Protected
Our customers' and employees' safety is always the number one priority at Paul Davis, and this hasn't changed with COVID-19. In response to the viral outbreak, the crew at Paul Davis is closely monitoring updates from the Centers of Disease Control and Prevention (CDC), the World Health Organization (WHO) and medical professionals to make sure that we implement the proper precautions for your health and safety.
We Take the Precautions for You
Transmitting coronavirus is quite easy when in close proximity to an infected person or when you touch your eyes, nose or mouth after being in contact with a contaminated surface. The contractors at Paul Davis maintain good hygiene and follow all CDC guidelines to ensure that we keep our customers safe. We frequently use hand sanitizer, wash hands for 20 seconds with soap, sanitize surfaces and maintain a safe distance of six feet from other people.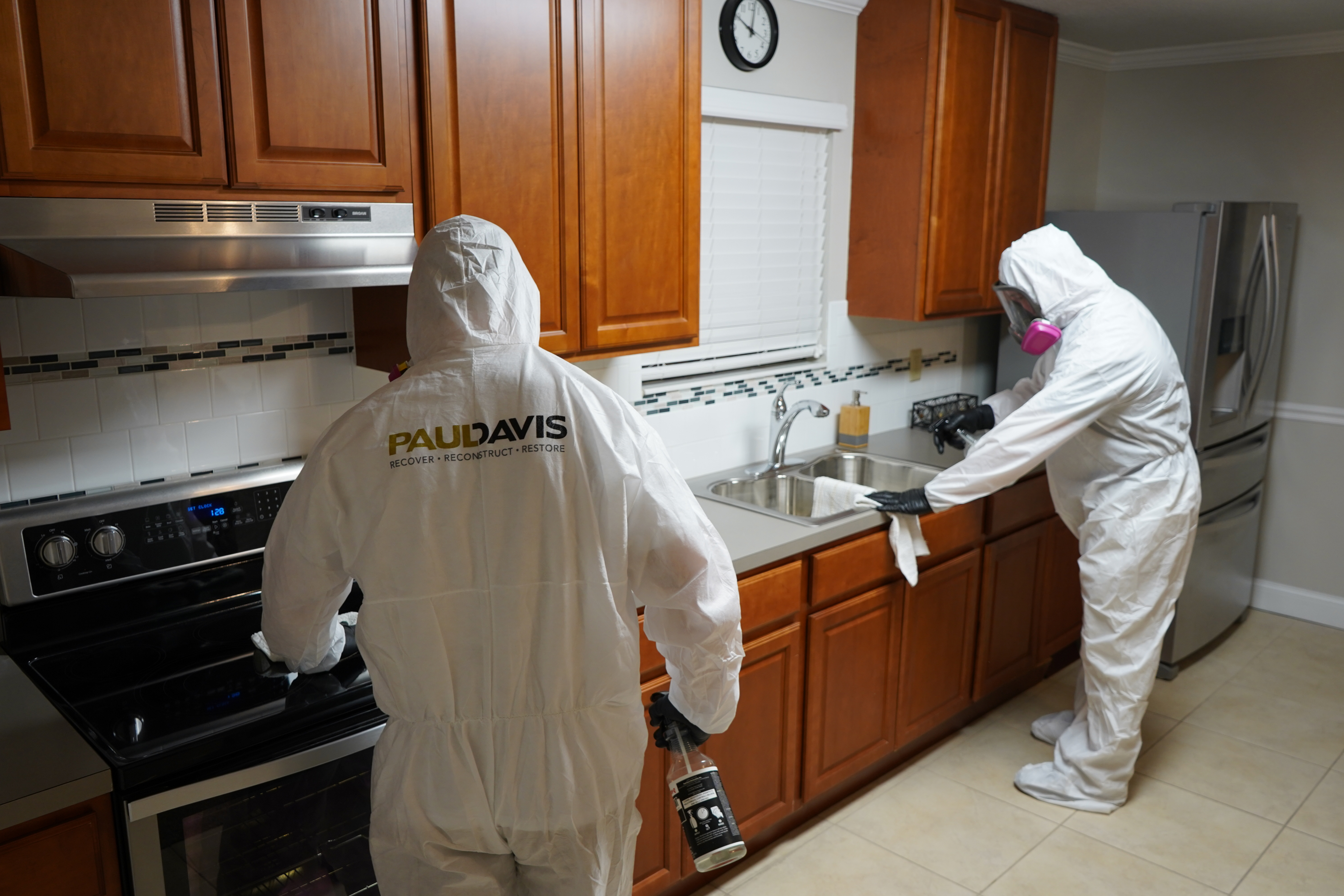 Let's Keep Everyone Safe
Sanitation is one of the many services Paul Davis offers, and our experience over the years is a benefit for you. We use the proper materials, methods and equipment to combat viruses, bacteria, microbial growth and other pathogens, so you can count on us to deliver peace of mind while we clean your property.